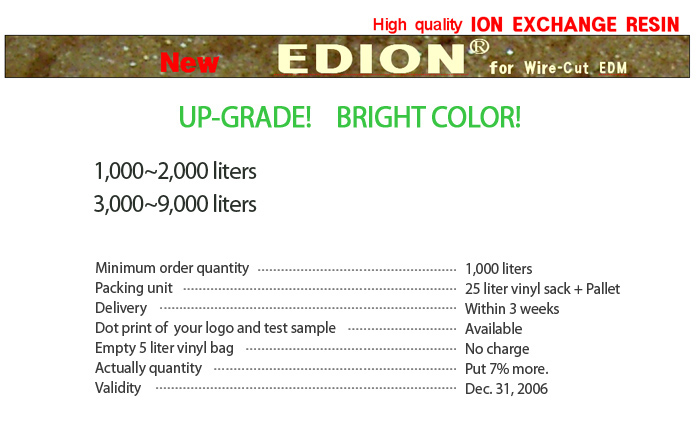 was developed especially for Wire-cut EDM by Backje Co., Ltd.. This resin has well-balanced ratio of anions and cation, providing long life and good cutting performance. We have received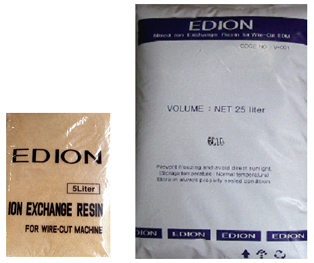 good reaction in overseas market during last one year.

¡Ø Specification
* Specially developed for Wire-cut EDM.
* Easy of application.
* Long life.
* Non-toxic.
* Constant quality.
* Available from stock.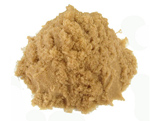 ¡Ø Unit of Packing
* 25 liter sack.
* 5 liter vinyl bag.
(Will be added extra cost)